Through upswings and downturns, Philip Burton has maintained an unwavering passion and vision for the real estate industry. As President and CEO of Burton Property Group (BPG), Phillip currently manages a $200 million portfolio throughout the southeast.
Philip started in the family businesses in 2001, when he went to work for Burton Brothers Management Company (BBMC). He moved up the ladder and served as President/CEO of BBMC/MCS Investments, Inc., from 2007-2012. He successfully navigated the economic downturn starting in 2008, managing the firm through some difficult years that drove some competitors out of the industry entirely. Out of those trying times a formidable firm was built and re-branded as Burton Property Group.
The company, one of the largest real estate development firms in South Alabama, has institutional partners who enable Burton Property Group to tackle large-scale projects in a broad spectrum of real estate classes. Philip credits his BPG team for supporting a process that has delivered results.
"I'm passionate about what I do," he says. "I take immense pleasure in creating something completely new or reinventing the old. At the end of the day, if we've done our job, you get to drive by and see the results. It's very rewarding."
Philip credits his father, Roe Burton, for giving him early exposure to the industry and for allowing him to take on opportunities and learn from his mistakes. He also gained the priceless experience of having a seat at the table to watch firsthand how deals got done.
Phillip studied at the University of South Alabama and is a proponent of education through his outside interests. He is a founder of the Beverly Burton Scholarship Trust, named in honor of his late mother, which provides a college scholarships opportunity to the Boys & Girls Clubs Youth of the Year recipients. He is also a board member of the Mobile Chamber of Commerce and University of South Alabama's Foundation for Research and Commercialization, as well as a member of the YPO Southeastern Chapter. Philip also passionately serves as a RAMP Mentor and a Mentor for young members of the Mobile Kappa League, a program that provides educational, occupational and social guidance for teenage males.
As Financial Controller for BPG Finance Team, Lynette Brown is responsible for the financial reporting and cash management for the BPG portfolio and other entities.
She has been a longstanding member of the Burton family business team for over 20 years. This includes being with BPG since its inception in 2012 and 17 years with the Burton Brothers Management Company. Her tenure started with the family's involvement with Silver Sands Outlet Mall Stores in Destin.
Lynette possesses an extensive knowledge of the commercial property and real estate industry. She lists having great team members as one of the perks of her job.
While Lynette received a B.S. in Accounting from the University of South Alabama, she is a lifelong Alabama fan (Roll Tide Roll!). She enjoys travel and spending time with her family and friends.
As Property Manager, Joe Roe's primary role is oversight of the entire BPG portfolio to ensure it is operating smoothly. His responsibilities include leasing, property management, capital improvements, and tenant relations.
Joe Roe has been a part of BPG since its inception. In addition to being a part of the management team, Joe Roe was an investor in the firm that today has grown into one of the largest real estate development firms in South Alabama.
Joe Roe comes from a family who has been in real estate for multiple generations. He was initially introduced to the industry by his father, Roe Burton, who was president and CEO of the family's investment arm, MCS Investments Inc., at the time. This company was the capital partner behind the acquisition and redevelopment of the Silver Sands Outlet Mall, one of the largest designer outlet centers in the country.
From 2002 to 2006 Joe Roe owned and operated Bayside Marine Construction, but eventually returned to work for the family firm as an asset manager for Burton Brothers Management Company.
Joe Roe is BPG's qualifying Real Estate Broker, and is licensed in Alabama, Florida, Louisiana and Mississippi.
A people person, Joe Roe enjoys fostering relationships with tenants. He also appreciates the development process, taking a piece of property and unlocking its potential either through new development or through revitalizing an old and undervalued property.
Joe Roe attended the University of Mississippi and the University of South Alabama. He is married to Catherine and has two stepdaughters. While he's partial to the University of Alabama, any SEC school will get his support during football season.
Along with his brother Phillip, Joe Roe is a co-founder of the Beverly Burton Scholarship Trust, named in honor of his late mother, that provides college scholarships for Boys & Girls Clubs Youth of the Year recipients. He also is a mentor for members of the Mobile Kappa League, a program that provides educational, occupational and social guidance for teenage males.
New CFO Blake Ethredge will head the finance team at BPG. Before being hired in his current position, Blake worked as a consultant to the firm for nearly five years. 
Due to his familiarity and experience with the company, he was a natural fit for the BPG team.  During his tenure as a consultant, Blake developed a model the company could use to analyze each investment individually as well as a complete portfolio.
Prior to joining BPG, Blake worked as a senior accountant and consultant for CPA firm Wilkins Miller for seven years. While at Wilkins Miller, Blake's concentration consisted of business valuations, litigation support and consulting, including but not limited to financial analysis, loan underwriting and advance spreadsheet design. In addition to being a CPA, Blake holds credentials as a certified valuation analyst (CVA) and he is certified in financial forensics (CFF).
Blake began his career in the banking industry after earning a bachelor's degree of science in commerce and business administration from The University of Alabama.  He is a member of the Association of International Certified Public Accountants, Alabama Society of Certified Public Accountants, and the National Association of Certified Valuation Analysts.
He also spends time working as a volunteer teacher for the Junior Achievement of Mobile, sits as the treasurer for the Lake Forest Swim Association, and is a member of the Boy Scouts of America Golf Classic Committee.
In his spare time, Blake enjoys spending time with wife Haylee and their three boys, hunting, playing tennis (he possesses a killer forehand) and watching Alabama football.
Michelle Dolese serves as assistant to the leasing administrator at BPG. While a newcomer to the company, she brings six years' experience in the commercial real estate industry to the position.
Michelle's real estate career began as a Tenant Services Representative for JLL, where she eventually transitioned to Brokerage Coordinator. In her off time, she is the proprietor of a marketing firm that designs and creates marketing packages for commercial real estate clients, including BPG. She is also a licensed real estate salesperson in the State of Mississippi.
"I previously worked for another firm that did a lot of work with BPG and always had great interactions with everyone on the team. So, when it came to find a new firm, BPG was the obvious choice," she says.
Michelle is originally from New Orleans and studied accounting at Central Florida College. While they hail from different states, Michelle and her husband were born on the same day, though she is four hours older. Together the couple has four amazing rescue dogs. She has also been a community volunteer, leadership team member and sponsor for the American Cancer Society's Relay for Life organization for the past six years.
A graduate of the University of Alabama Birmingham, William enjoys BPG because of its family atmosphere and the opportunities to learn and grow. This Alabama native's prior work experience includes a stint in the hospitality industry at the historic Battle House Hotel in Mobile.
Lease Administrator Dawn Orr administrates all aspects of the leases for the company's portfolio. In addition to her lease administration responsibilities, Dawn is a resource to General Counsel Kathy Sherman, assisting in lease drafting, preparing amendments, and correspondence. 
Dawn also assists Sherman with drafting leases as well as researching lease language. She oversees the Accounts Receivable department as well.   
She has been with Burton Property Group for the past seven years. Prior to joining the team, Dawn worked in the commercial real estate industry in California for 10 years. 
Though a Los Angeles native, Dawn appreciates her adopted home and being near her immediate family. In addition to her passion for lease language, she has a love for animals and volunteers at a non-profit no-kill shelter in Theodore.
As Construction Manager for BPG, Andrew Prescott provides oversight on all construction projects that BPG develops. Andrew works closely with the team of engineers and architects to insure a seamless execution and delivery of a project.
With 20 years of experience in construction, Andrew plays an integral role in the development and redevelopment of a project and is a huge asset to the firm. Andrew and the team take great satisfaction in helping expose unrealized value within a property.
Andrew enjoys being involved in the multiple facets of the development world. A typical day could involve an onsite meeting with a contractor, being in the office developing a site plan for a potential project, reviewing construction plans, meeting with prospective or existing clients/tenants, and attending meetings with jurisdiction officials, planning commissions or city councils.
Prior to BPG, Andrew worked for 16 years as a project manager for The Mitchell Company in Mobile developing and constructing multi-family projects in the southeast. In addition to his role as Construction Manager, Andrew also serves as a planning commissioner for the City of Daphne, Ala.
This Chicago native graduated from Southern Miss with a B. S. in Architectural Engineering. He and wife Stephanie like to travel, cook, exercise, and otherwise do their best to keep up with their Greyhound, Brandy, a retired racing dog.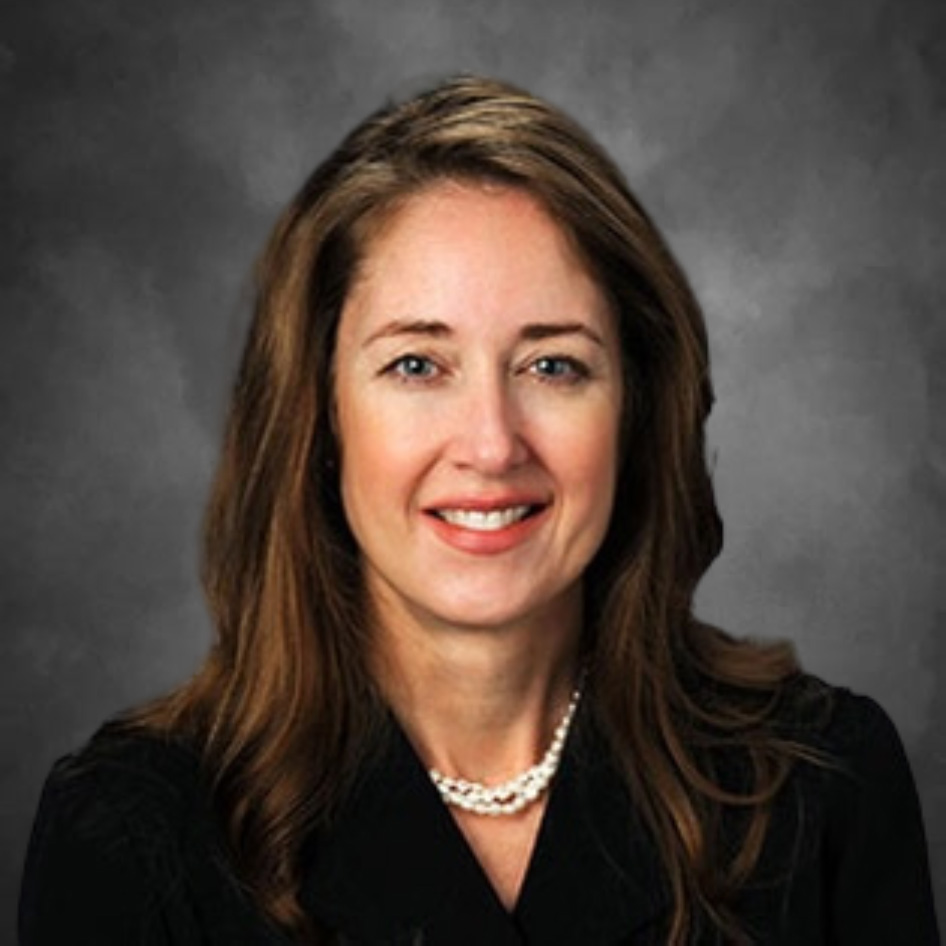 As Vice President and General Counsel of Burton Property Group, Kathy Sherman has legal oversight of the firm, and is involved in all aspects of the Company. As part of senior management team, she assists in the development and execution of the firm's processes and assists in strategic planning. In addition to her legal prowess, Kathy is also equally adept at the business side, structuring transactions and negotiating deals.
With four years at BPG under her belt, Kathy enjoys the fast pace and continual challenges that go along with being part of a dynamic firm.
Prior to joining BPG, Kathy was Vice President and General Counsel for a private equity investment firm for 15 years. During her time there, she handled a variety of transactions including the acquisition, construction and development of commercial and residential real property and the acquisition, operation and divestiture of numerous manufacturing companies.
Kathy graduated magna cum laude with a B.A. in Political Science from the University of South Alabama in 1993. She also received her Juris Doctor degree from the University of Alabama School of Law in 1996, where she was an editor of the Law and Psychology Review and a member of the Bench and Bar Legal Honor Society.
A native Mobilian, Kathy has been married to Michael for 25 years and has four children.
As one of the longest-serving team members, Cindy Stiles has an extensive history with the Burton family businesses over the past 40 years. She is currently in charge of HR/Investor Relations for BPG.
Over the years Cindy has served in a variety of roles which began with Philip's father, J. Roe Burton. Her exposure to these businesses enabled her to develop a diverse knowledge of commercial property and real estate.
Her responsibilities with BPG include facilitating corporate correspondence and documentation with owners and handling company payroll, insurance and 401Ks. She enjoys the relationships she's developed with her BPG colleagues.
In her spare time, Cindy likes to bowl (high score 232), garden, play games and spend time with family and friends. She is also the owner of two dogs, a King Charles Spaniel and a Heinz 57 rescue.